RESERVATION SYSTEM
Semper reservations is easy to learn and includes every function required to manage any size venue.
Semper reservations is easy to learn and includes every function required to manage any size venue.

For management – Keep your finger on the pulse of your business with a dashboard delivered to your mobile devices or PC.
Income Analysis



Booking Source


Revenue Summary




Projected Income




Arrivals and Departures




Occupancy Analysis




Employee Task Analysis




Management Alerts




Cashflow analysis




Deposit Analysis




Semper reservations includes all functions you may need for any size venue
from 6 to 200 rooms
Full functional system that contains all functions and features required for any size venue. From 10 to 300 rooms
Audit Trail tracking employee activities
Rate management supporting packages, day-rates, linked rates (change one and auto update all linked) View Video
Auto distribute rate changes to all channels - online and local
Many automated functions including auto cancellations, auto payment recording, auto confirmations and much more View Video
Integrated 3D secure payment system enabling easy collection of deposits and other debt without exposing guest credit cards
Process payments using a tablet for quick and easy payments without the use of a payments device.
Employee management system enables tasks to be distributed to individuals or groups with auto reminders ensuring the job is done on time.
Extensive financial controls included integrated debtors, day-ends, cash-ups, month-end etc.
Integrated accounting with direct postings to the most popular accounting systems such as Xero, Sage and Pastel
Operate from multiple locations
Integrated CRM to enable enhanced guest service delivery
Improve your guest experience with tools such as electronic check in, payments via tablet, electronic check out and guest online services while in-house
Integrated time and attendance
Advanced housekeeping module enables staff to update the room status using cell phones or tablets View Video
Remote reservations from anywhere in the world using a cell phone, tablet or PC
Integration POS to post transactions to room or debtor accounts
Easy to use - saves you in training staff
Over 100 reports including various statistical analysis enabling solid management decisions.

Your guest experience is everything

Use Cell Phones and tablets and save money in hardware and staff costs
Extensive integration with Semper reservations for support of:
Mini Bar
Effective controlling reservation products taken up in restaurant and bar
Posting to reservation or debtors accounts
Staff accounts
✓ Rules based system controlling happy hour rates, special discounts, two for one and much more
✓ Extensive Stock control including building recipes, manufacturing, delivery module, weights and volumes.

✓ Determine profit on any product sold including recipes
✓ Analysis of the flow of product from purchase to sale with gross profit achieved

✓ Modelling tool for effectively setting prices based on gross profit you wish to achieve
✓ Integrated manufacturing
Designed to cater for any size restaurants, coffee shop, pub or curio shops.
Operational in some of the largest restaurants and bars.

Collect Money the easy and secure way with Semper online payment system.
Eliminate fraud by using the 3D secure payment method.
Payments integrated in various products including Automated services, own website bookings and electronic check-in.
Use a tablet to process payment when guest checks out without the need for a payment device. This can be used as an alternative payment method when cell phone signal is weak or fails as the payment is processed via the internet.

Greatly reduce the workload of managing reservations by automating and saving many hours!
Once reservations have been received (online or manually recorded) the process from there is totally automated.
Areas of automation include auto generation of deposit invoices, recording of payments, confirmations, auto cancellations, refunds and debtors account payments.

Benefits to automation
Save hours of tedious work in managing reservations
Eliminate monitoring your bank statements for payments.
Ensure accurate recording of payments within the correct reservation.
Ensure confirmations are emailed with professional look and feel in customized document
Greatly reduce the effort of processing refunds.
Ensure unwanted reservations are cancelled in time which opens the system for more reservations.
Eliminate fraudulent banking transactions by enforcing 3D secure payments
Reduce training requirement of staff as process is automated with no intervention required
Improve guest experience with professional documentation and by collecting guest information before they arrive

Semper accounting integration supports advanced options for posting information to any accounting system:
Post totals or detailed invoicing
Direct integration to Pastel, Sage One, Xero
Import integration to most other systems
For larger venues a Trial Balance includes posting of Deposit, Guest and AR accounts

Generating More Business For You
Increase Bookings | Save Time | Stay in control | Maximise availability | Reduce workload
Let us show you how to maximise your online exposure and generate more business. How to yield and maximise profits.
Through Semper we can connect you to over 1,000 online channels (OTA's), connect you to every travel agent throughout the world and enable your own website for direct bookings. On top of this add yield management to increase your turnover.
What you need is a a solid strategy of the channels that will deliver best results, how to implement to ensure success and if yield management should be implemented.
The management of a complex online world requires solid management tools and automation to make it easy and quick to change rates, distribute those changes to multiple channels and ensure online bookings are processed correctly with minimal effort. An integrated 3D secure ecommerce payment system is crucial.
Semper offers all of this plus a dedicated service team to assist you in getting the most business from the online world.
Try us – contact us for more info

Have the right price at the right time and maximise your revenue

When you cant afford expensive yield managers

When you don't have the time to play with prices

Automate ensures the best price is offered at all times to all channels

Try it for free and if it works great and if it does not switch it off

You can only gain by partnering with us

Book a room using your cell phone while away from your venue
Receive daily management information
Using a tablet or PC operate your full system remotely via a browser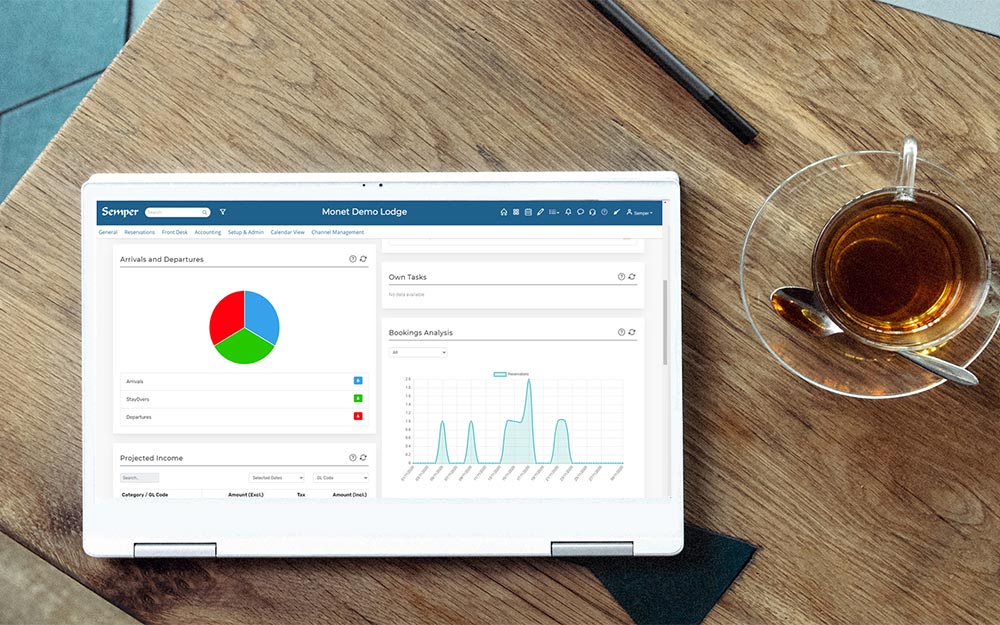 Need more bookings?
Get the best of all worlds – connect to over 1, 000 channels worldwide.
Semper offers direct integrations to the world's greatest booking platforms such as Booking.com, Expedia, Agoda, Hostelworld as well as an advanced booking system for your own website.

For additional exposure we offer integrations to several channel management partners including Nightbridge, Siteminder, Staah, and Myallocator.
For travel agents exposure via the GDS system, we offer an integration to Sabre.

We customise your exposure to your needs and can change when your needs change.




Semper offers a single management environment where all online bookings are managed including setup, content and rates. Rate changes are auto distributed to all channels.
A comprehensive PMS (Property Management System) where you can choose cloud or local implementation.
Integrated Reservations Management, POS (Point of Sale), Stock Control, Conferencing, Payments and Accounting Integration.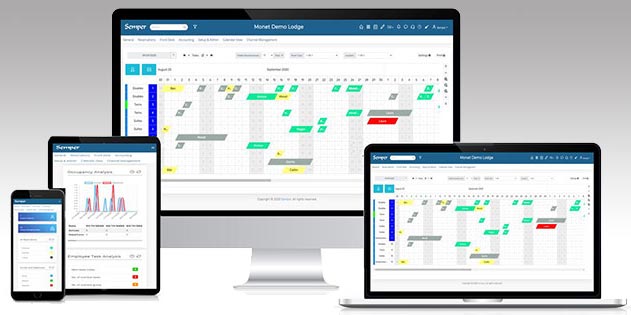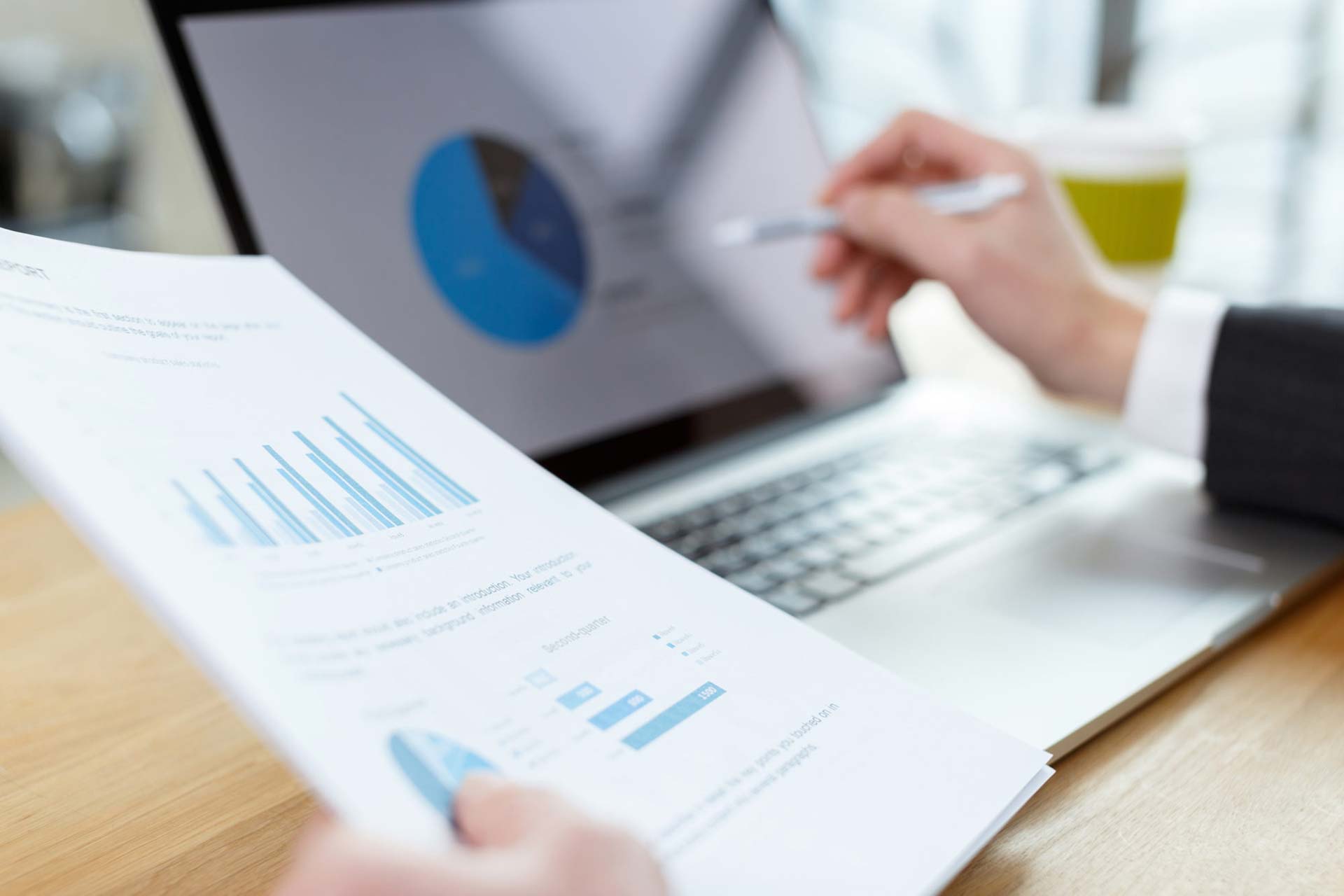 Do you like the features of Semper and would like to try it out?
Semper provides the hotel and hospitality industry with complete hospitality solutions and software